About LEAD Scholars
---

The University of Central Florida is currently seeking well-rounded and talented graduating seniors for the LEAD Scholars Academy academic program. This is a selective two-year leadership development program offering unique services and opportunities to its students. The program emphasizes academics, community service, and leadership. Acceptance into the program is competitive and we encourage you to apply as early as possible.
As a means of targeting talented first-year students and integrating them with the academic and co-curricular aspects of college life, the LEAD Scholars Academy was established at the University of Central Florida in 1995. The LEAD Scholars Academy specifically assists in reaching the university's goals of offering the best undergraduate education available in Florida, becoming a more inclusive and diverse institution, and becoming America's leading partnership university.
UCF is committed to accenting the individual and excellence – as well as educating the whole person and producing future leaders who exhibit leadership, academic excellence, and service. The LEAD Scholars Academy exists within this context and is dedicated to providing high-quality educational experiences and leadership opportunities to prepare students for positions of leadership both inside and outside the UCF community.
LEAD Scholars is more than a leadership program – it is a diverse and inclusive community at UCF. UCF and LEAD Scholars stand for opportunity. Accepted students in turn grasp this opportunity and turn it into reality by getting involved, learning about leadership and becoming change agents in our community.
As the only academic and co-curricular leadership program in Florida, LEAD Scholars offers many exciting opportunities in academics, leadership opportunities, student organizations, research, and campus life to our students. LEAD Scholars is a spring board to leadership at UCF.
Prospective Students

The application process includes a resume, essay, project, and phone interview and focuses on academics, leadership and community service during your high school years. Selected students are offered many opportunities at UCF and are expected to complete service, involvement and academic requirements to stay in good standing with the Program.
If selected, there are several important steps to complete for admission. A student will need to commit to the program and pay a one-time LEAD Student's Association (LSA) fee of $125. This fee helps to fund the many events that the LSA and committees provide and covers the cost of the first semester class materials. You must also attend one of the LEAD Scholar sessions offered at all first-time-in-college (FTIC) Orientation programs. If you are selected early enough, you will be invited to attend a special LEAD Scholars Orientation session (usually in June).
Eight (8) credit hours of elective credit is earned in our leadership classes by the end of the program experience.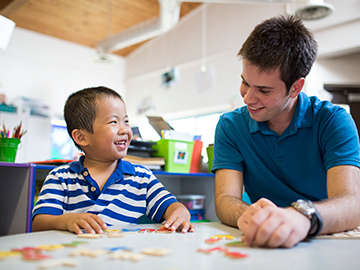 Fall 2021 LEAD Scholars Profile
---
Average rSAT Score
1301 (critical reading and math)
Average ACT Score
28.2
Average High School GPA
4.3
---
Top 5 Majors
Biomedical Sciences, Biology, Psychology, Health Sciences, and Political Sciences
---
Retention Rate
95.5% (UCF average: 91.9%)
Four-Year Graduation Rate (2016 cohort)
63.4% (UCF average: 48.8%)