Student Support Foundation
---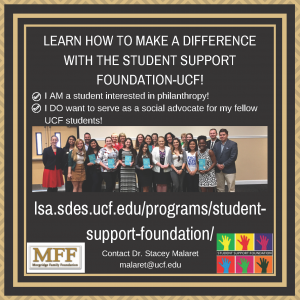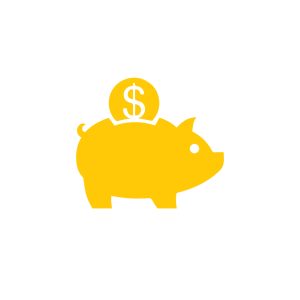 The Student Support Foundation – University of Central Florida (SSF-UCF) exists to enrich the campus community through student-facilitated philanthropic support in order to promote the development and participation of UCF students in becoming global citizens and responsible leaders. SSF-UCF serves to also introduce students to the goals of philanthropy work and working collectively to provide opportunities for the campus community at large.
All applications are reviewed anonymously and all information given will remain completely confidential. SSF applications are due each week on Monday at 8am and applications are reviewed on a weekly basis.
SSF-UCF grants financial assistance up to $200 once a semester per student applicant. These funds can be used for:
Academic Help – Books, school-related supplies, gowns/graduation materials, honor society dues
Housing – Rent, utility bills, household repairs
Medical – Medicine, Doctor fees, insurance payments, emergency room bills
Nutritional – Food and anything related to one's nutritional well-being
---
Looking to join a philanthropic student organization?
Contact Dr. Stacey Malaret to join the Student Support Foundation – UCF student board!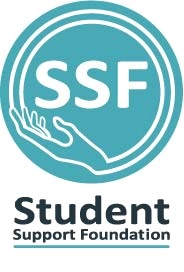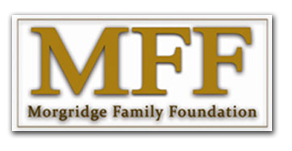 Under "Create your gift" please search LEAD Scholars Program General to donate.  Under additional comments at the bottom of the page, please state that you would like your donation to support SSF.