Programs
---
First-Year Program

The LEAD Scholars Academy, designed for the first two years at UCF, provides service and experiential opportunities for students to combine in and out of class challenges and learn to understand the inter-relationship of all aspects of a college career. The application process for this program is open to all first time in college students at the beginning of their career and has resulted in high persistence rates of its participants.
LEAD Scholars Academy – Pre-fall retreat – REEL Retreat – click here for more information
---
Mentor Program

The LEAD Scholars Mentor Program pairs students with a professional mentor from UCF or the Orlando community, while providing students with leadership education and development opportunities. Students are required to meet regularly with their mentor, in addition to attending scheduled leadership workshops and meetings with LEAD Scholars Academy staff. The program requires a one-year commitment, during which students will be encouraged to explore career opportunities and also have the option to participate in an academic leadership course.
---
U-LEAD Programs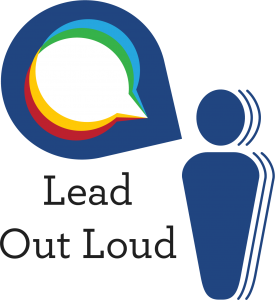 The Lead Out Loud Program focuses on multicultural leadership topics and research. Students will be able to discuss and research leadership topics within a multicultural lens (i.e. race, gender, religious affiliation, SES, etc). This program is open to all students, regardless of identity affiliation.
---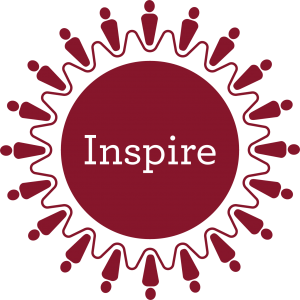 The Inspire Women's Leadership Program focuses on leadership topics pertaining to the enhancement and empowerment of women in leadership. Through networking, mentoring, personal development, experiential training, and research, students will be able to become knowledgeable of issues pertaining to women and leadership. This program is open to all students, regardless of identity affiliation.
---

This program aims to motivate and empower students to become leaders on campus and in their communities, while expanding the definition of what it means to be part of a community.
---

This program will encourage students to become more globally-minded citizens and leaders by volunteering with globally or culturally-focused service agencies, discussing global issues, and learning to appreciate and understand other cultures.
---

The LEAD with Pride Program seeks to develop empathetic and inclusive leaders to serve the LGBTQ+ community. This program is open to all students, regardless of identity affiliation.
---
The purpose of the Latinx Leadership course is to explore the notion of social change and to challenge students to see themselves as agents of that change. Students will develop their understanding of Latinx leadership through Juana Bordas' book "The Power of Latino Leadership", while also learning more about identity, history, and current issues within the Latinx community.
---
Annual Events and Initiatives

Leadership Week is an initiative coordinated by LEAD Scholars Academy and supported by the UCF Student Government Association and numerous offices and departments throughout the university. Leadership Week was created to identify, recognize, and develop leadership throughout UCF. It is a week of lectures, programs, events, and workshops intended to educate the campus community. Students, faculty, and staff are invited to attend all events.
---

The Student Support Foundation-University of Central Florida (SSF-UCF) exists to enrich the campus community through student-facilitated philanthropic support in order to promote the development and participation of UCF students in becoming global citizens and responsible leaders. SSF-UCF serves to also introduce students to the goals of philanthropy work and working collectively to provide opportunities for the campus community at large.
---

Building on the successful model of the Clinton Global Initiative, which brings together world leaders to take action on global challenges, President Clinton launched the Clinton Global Initiative University (CGI U) in 2007 to engage the next generation of leaders on college campuses around the world.
---
The LEAD Scholars Academy created this Virtual Leadership Academy to allow all UCF students an opportunity to become engaged in leadership development online at your own pace.