Keynote Speakers and Events
---
Leadership Week – February 17-21, 2020
Julien Meyer, MBA
Meyer Managing Director | NorthStar Venture Partners LEAD Alumni
Monday February 17, 2020
Student Union Cape Florida Ballroom 316 ABC
6:00pm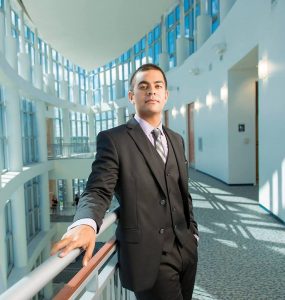 Julien Meyer, MBA is a 3-time tech founder and career entrepreneur. He is a graduate of the University of Central Florida, a LEAD scholar's alumni and an Order of Pegasus recipient. After his most recent tenure as CEO of BlurtBox, an Orlando based tech startup, Mr. Meyer now resides full time in New York City working as a Startup & Venture Capital Consultant. He currently ranks as one of the Top 10 Venture Capital Consultants in the United States (UpWork, 2018) and is the host of the popular business news program, Startup Financial News (Apple, 2018).
________________________________________
Rockell Bartoli
Tuesday February 18, 2020
Key West Ballroom ABC 218
12:00pm

Rockell Bartoli has spoken to thousands of students and has delivered empowering messages for notable organizations such as Florida International University's Upward Bound Program, Burger King's McLamore Foundation and Carnival Cruise Line's Scholarship & Mentoring Program.
Prior to becoming a professional speaker and author, her role as a school counselor allowed her to help teens and young adults identify their career path and the right tools to reach their most important life goals. Rockell grew up the product of a single mother and was raised by her grandmother. Using the goal setting strategies, she shares in her presentations, she became one of the first people in her family to obtain a bachelor's degree in education and a master's degree in school guidance & counseling.
In her spare time, Rockell loves traveling with her family, therapeutic trips to Target and watching a good Netflix series.
________________________________________
Charlene Li
The National Society of Leadership and Success
Tuesday February 18, 2020
Live Oak Ballroom AB
7:00pm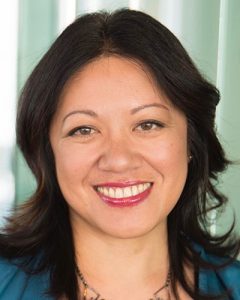 Charlene Li is an influential thought leader and guide on digital transformation, with a specific focus on customer experience, leadership in the digital era, and the future of work. 
For the past two decades, Charlene Li has been helping people see the future. She is an expert on digital transformation, leadership, customer experience and the future of work. Li is the author of six books, including the New York Times bestseller, Open Leadership and co-author of the critically acclaimed book, Groundswell. Her latest book is the bestseller The Disruption Mindset. She is the Founder and Senior Fellow at Altimeter, an analyst firm acquired in 2015 by Prophet. Named one of the most creative people in business by Fast Company, Charlene is a graduate of Harvard College and Harvard Business School.
________________________________________
Frank St. John
Executive VP, Rotary & Mission Systems
Lockheed Martin Corporation
Wednesday February 19, 2020
Ferrell Commons 165, Gold Room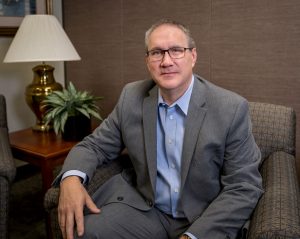 When Frank St. John was an electrical engineering student at the University of Central Florida, he was also an intern at Lockheed Martin in Orlando. Today, Frank is a proud UCF alumnus, and is still with Lockheed Martin leading its $16 billion business area, Rotary & Mission Systems (RMS).
Building on the foundation he received at UCF, Frank successfully climbed the ranks at one of the world's leading global security and aerospace companies. From intern and entry level engineer, Frank steadily worked his way up to become an executive vice president.
At Lockheed Martin, Frank guides a workforce of more than 34,000 RMS employees in the U.S. and around the world. RMS has operations and offices in more than 40 states, as well as in Australia, Canada, Mexico, New Zealand, Poland, United Kingdom and several other countries.
The RMS portfolio includes every flavor of engineering: helicopters, integrated air and missile defense, littoral and undersea warfare, radars, electronic warfare, cyber solutions, communications and reconnaissance systems, training, and logistics. Its customers include the U.S. Department of Defense, as well as intelligence, civil, commercial and international military customers.
Frank is actively involved in Lockheed Martin's diversity and inclusion initiatives, serving as executive sponsor for the company's Able & Allies Leadership Forum. Frank is also a strong believer in giving back. He volunteers his time locally, and has traveled abroad helping children in Central America and at-risk young women in Thailand.
________________________________________
Jacob Werksman
Thursday February 20, 2020
Student Union Egmont Key 224
1:00pm

Jacob is a former Navy SEAL and CEO of Victory Strategies. Jacob now utilizes his skills, practices, and techniques acquired through his military service, education, and experience to directly impact businesses and team throughout the United States. As a Co-Founder of Victory Strategies, Jacob saw the advantage to combine the private sector elite with the military's elite, inevitably creating an unparalleled team united to help organizations achieve continued success.
After completing high school, Jacob deferred his acceptance into the United States Naval Academy to enlist in the United States Navy and shorten the length of time it would take to become a US Navy SEAL. Jacob was assigned to a SEAL Team at 20 years old. During his time in service, he was able to simultaneously achieve his Bachelor's Degree in Organizational Leadership with a 4.0 GPA from the University of Charleston at West Virginia. Jacob is currently attending Harvard Business School's Executive MBA Program.
Throughout Jacob's career as a Navy SEAL Team Leader/Lead Sniper, he has completed 2 deployments overseas. He has worked with governments and militaries of 11 foreign countries and has managed teams as large as 54 US Navy SEALS.
Jacob is also the Florida co-director of the Nonprofit Organization, SEAL Future Foundation which is dedicated to preparing transitioning Navy SEALs for a civilian life of purpose. In 2019, Jacob was awarded a position in Orlando Business Journal's 40 under 40.
________________________________________
Dwayne Houston
Friday February 21, 2020
Student Union Cape Florida Ballroom
12:00pm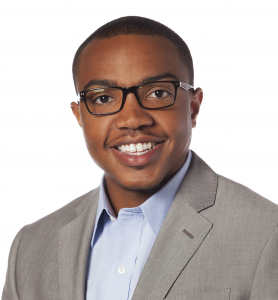 Dwayne Houston has achieved a lot during his college career at UCF, including scholarship awards and positions of leadership, but it's the volunteer experiences that have made the greatest impact on his future.
To me service is important because it's the foundation of my life," he says. "As a young minority who's been able to achieve success, I feel like it's my duty to give back to my community and help others on the same track."
Though his fraternity, Alpha Phi Alpha, Houston mentors at-risk Orlando youth through the Young Men of Distinction program, offering advice, teaching life skills and just being there to talk in times of need.
"The majority of these young fellows have big aspirations to go to college or to start their own business, or to become doctors and lawyers, but they don't have the foundation to know how to get there," he says. "I'm able to give them direct guidance, share some of my experiences, and help them out in tangible ways."
Houston's true volunteer passion, however, is working to benefit cancer charities, such as Children's Miracle Network. It's a mission that hits close to his heart because his father was diagnosed with cancer when Houston was in high school
"That was a turning point in my life because I learned that life can be taken from you in an instant," he says.
By using his natural salesmanship and the marketing skills he learned at UCF, Houston has helped to raise thousands of dollars to fund treatment for children, including a 5-year-old cancer patient who left a lasting impression on him during a charity kickball game.
J.P. was the Miracle Child who came to throw out the first pitch and he was just so happy," Houston remembers. "We were able to take a picture together and that picture sits by my bed to this day. To be so young and fighting the battles that he was fighting, and still have that type of joy. It touched my heart."